Plan corporate meetings more efficiently.
Quickly check availability, get rates, and compare bids.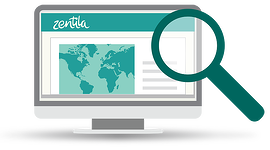 Plan Your Meetings has teamed up with Zentila to provide you with a free, easy-to-use resource to help you quickly find great hotels that can accommodate your meeting needs anywhere in the world.
Zentila's booking platform automates and simplifies the complex process of sourcing and booking meetings with hotels. You'll receive quick responses from hotels - usually within the same day. It's not just great technology - along the way, you can get helpful advice from the experts at Zentila.



Browse meeting venues worldwide.
All meeting hotels -- and only meeting hotels
Zentila's ad-free search engine looks at your meeting requirements and removes hotels that won't fit your meeting specs. Hotel research is a snap, with unbiased hotel ratings from Northstar Travel Media.
Fine-tune your search results with unique filters like:
Date of Last Renovation

Drive Time To Airport

Meeting Room Size


Zentila's RFP platform streamlines the venue selection and hotel bid process. Our solution allows you to research meeting facilities and find the perfect hotel faster and easier than traditional methods or search engines. And, we show you side-by-side proposal comparisons to help you make an informed decision. It's free!