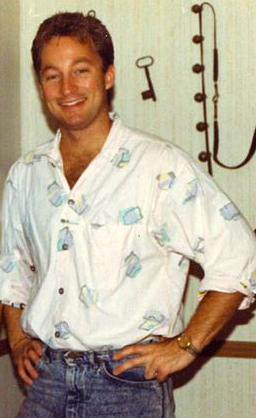 But knowing why changes everything.
Let's face it: The first time someone broke up with you was an earth-shattering moment. Life as you knew it was out the window, replaced by long, dark days in Algebra class where, it just so happened, you and your ex sat next to each other. The question I would always ask myself (and yes, it happened more than once), was simply, "Why? Why don't you like me? What did I do wrong? And why didn't I think of this when I was picking my seat in algebra class?"
Me, circa 1982. To see how I look today, click here.