Concession Month rolls on here in Zentila-land. Over the last few weeks, we've tackled the most common concession requests, and even got a peek into how hotels think about concessions. If you've missed any, below are links to the other posts:

It's Better than Shark Week!
Do Hotels Love Offering Concessions?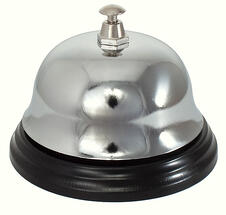 So let's tackle some more of the most popular concession requests, building on the first batch of concessions that we covered a couple of weeks ago. Think of these as "intermediate requests" -- a little more advanced than the basic concessions. And they can drive a ton of value to your group.
Killer concession #4: Suite Upgrades
Suites aren't just for high rollers. They can also function as small meeting spaces, social gathering spots, and special rewards for high performers. Depending on your needs, asking for suite upgrades can save your company a bunch of money. The smaller your room block, the more difficult it will be to get the upgrade. Still, you should always ask for at least one suite upgrade, even if you have just 10 rooms per night, up to 25 rooms per night. Then request another suite upgrade for every 25 rooms per night.
Request: "One suite upgrade [or two, three, etc.]."
What this does: Suites are expensive. Asking for this can save your company $1,000 or more on each meeting. And hotels with excess suite capacity are often happy to write a couple of upgrades into your meeting contract.
Killer concession #5: Allowable Attrition
An effective attrition clause is an insurance policy against a last-minute downturn in your attendees showing up at your meeting. The rates and terms you negotiate are in part determined by the size of your group. Attrition is the amount of rooms the hotel will allow you to drop from your contracted block before they start charging a penalty.
Request: "20% cumulative attrition for the room block."
What this does: Cumulative attrition lets you spread your room block commitment over the entire program; if you come up short one night, you can make it up on other nights. Let's say you contracted 50 rooms for 3 nights (a total of 150 room-nights), and all went well until the last night ... when you picked up just 30 rooms. At 20% attrition without a cumulative clause, you would pay a penalty for that last night. Instead, your cumulative pickup is 130 room nights out of 150 (87% cumulative pick-up = 13% attrition), and you're safe!
Killer concession #6: Re-booking Clause
Let's face it: Sometimes, the best-laid plans go awry. When you need to cancel a meeting that's already contracted, the re-booking clause is an invaluable insurance policy for your company. A re-booking clause helps to reduce any cancellation penalties. There are a ton of ways to structure this clause, and hotels often have their own rules around what they'll agree to.

Request: "Please include a re-booking clause."
What this does: It signals that you know your way around a contract. Hotels agree to re-booking clauses all the time. Let them come to you with the specific terms. Any re-booking clause is better than no re-booking clause.
And the Cardinal Rule of Concession Requests: I've said this before but it bears repeating: Only ask for what's meaningful to you. Sure, you could hand a hotel a list of requests 3 pages long. But you'll get better results if you focus on just the right ones. Sales managers have a lot of power to make you happy and deliver a great proposal, and if you're clear and reasonable about what you need, they're far more likely to make it happen for you.

Zen on!

Learn how to request hotel concessions and save your company money.